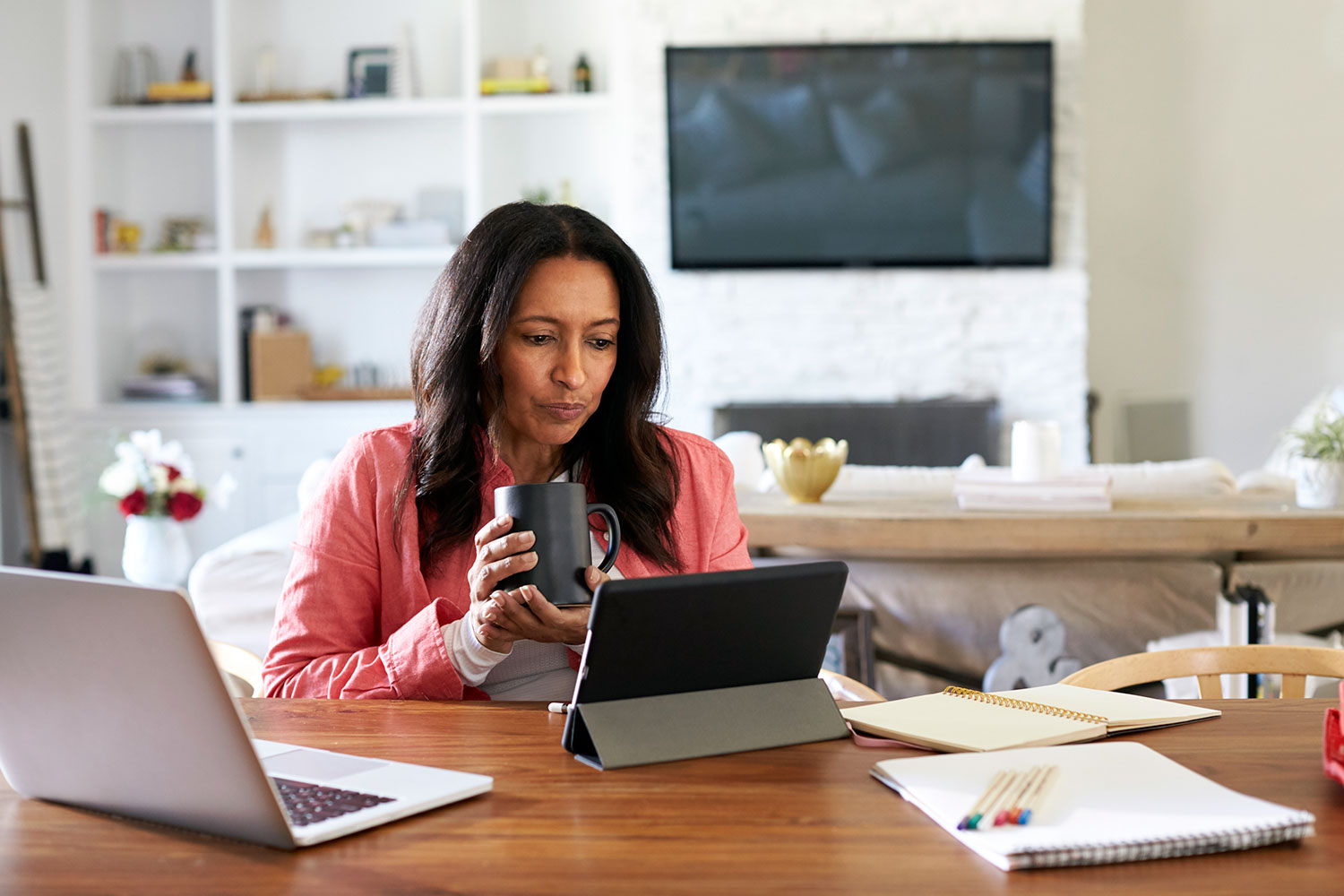 For many women, remote work is an opportunity to reconcile work and family life.
he Telework in the United States It has become an increasingly popular way of working. As in the rest of the world, the COVID-19 pandemic Americans are forced to work from home. This commitment has become a habit that workers do not want to do without. To the extent that Employers have a hard time enforcing face-to-face coordination.
The number of vacant offices is growing after the pandemic
In the present context, Many offices are empty Compared to February 2020; That is, before the SARS-CoV-2 coronavirus forced the World Health Organization (WHO) to declare a COVID-19 pandemic.
And although the directors like Elon Musk has come to Remote work ban In the United States appeals to productivity and morality, the truth is that the buildings are half empty: from New York to Silicon Valley (California), Workers demand flexibility from companies.
And while it is true that this demand is gradually generating positive feedback from companies, some admit it Remote working brings a number of challenges. Among themselves, to ensure some High security standards in equipment and devices connected outside the office.
Tips for safely practicing telecommuting in the United States
That is, as in other countries, those who practice remote work in the United States have become one of the priority targets for cybercrime. They can be victims of campaigns that seek, among other purposes Theft of confidential information The company's situation forces us to take measures from two perspectives: that businessman and that of Factor.
Regarding the first, the mentor Cyber ​​security at work remotely It makes it easier for companies to put in place the necessary measures to make their remote communications secure. And also to protect mobile equipment and devices, secure use of the cloud, use of collaborative tools, and so on.
And as for the workers, those 10 tipsAmong other recommendations to consider that will help you safely practice remote work both in the United States and other countries are:
Equipment and devices for professional use may not be used for another purpose or transferred to third parties, even if they are family members or trusted persons.
In relation to the previous tips, equipment and devices must be locked and turned off every time they are not going to be used.
Equipment and devices must be protected with security solutions and strong access credentials.
Likewise, they must have the latest versions of both the operating system and applications installed.
In the latter case, only company tools should be used.
Create a file Router local to prevent attacks man in the middle or distribution malware in difference.
Use a Virtual Private Network (VPN) at home and on the go.
Do not connect to open Wi-Fi networks.
Avoid extending the working day beyond the necessary hours. Excessive use of hardware and devices causes fatigue and human errors that cybercriminals can exploit.
Finally, if there is no initiative from the company, it is important to request training in cybersecurity, information security and privacy.