San Francisco, Chicago and Toronto as well as Mexicans
---
Master Cancun | November 7, 2023
Leave a comment
---
Related Topics: Amlo, Cancun, Mara Lezama, Quintana Roo, Mayan Train, Tulum
---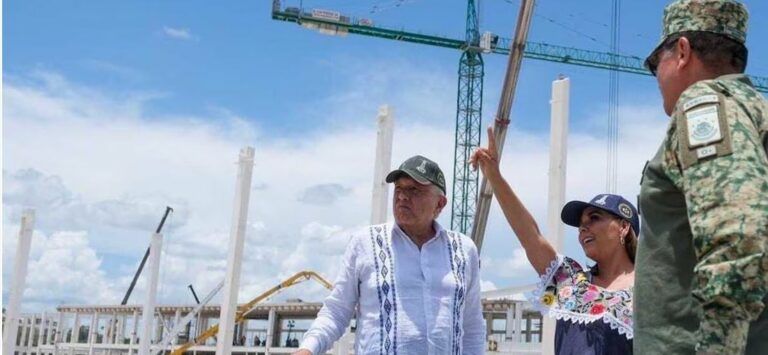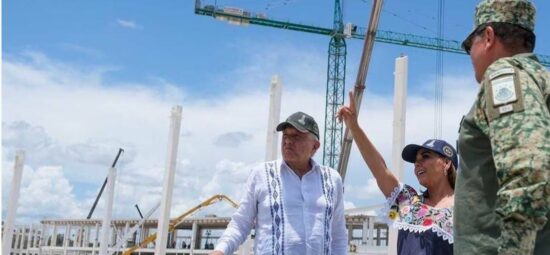 The governor of the state of Quintana Roo, Mara Lezama, confirmed that Tulum International Airport, which is currently being built in the central region of this entity, will connect with cities such as Tijuana, Aguascalientes, Guadalajara and Mexico City in the national territory, while at the international level, it will connect with cities such as San Francisco and Chicago. And Toronto in the United States and Canada.
"Puerto Felipe Carrillo Airport will open on December 1 and is progressing at a good pace to be completed in time, with the aim of commencing operations with routes that will depart to San Francisco, Chicago, Toronto, Tijuana, Aguascalientes and Guadalajara, connecting this Caribbean paradise to the stunning corners of North America." And Mexico.
On a tour of Quintana Roo, the Governor accompanied President Andrés Manuel López Obrador in supervising this work with the Mayan Train, where she also noted that together they generate more than 100,000 jobs in southeastern Mexico.
"The Southeast is experiencing this transformation, with the largest investment in history in public works and the number of jobs being created by these iconic constructions," Lezama said. According to federal and state authorities, the new Felipe Carrillo Puerto Airport will have the capacity to serve 5.5 million passengers and will open on December 1, as published. reportor.mx (Tulum Airport is moving forward to open before the end of the current six-year period.)
"This connection will open doors to new opportunities for our community, boost tourism and trade, and strengthen our local economy. This project was made possible thanks to the close cooperation between state and federal authorities," said Tulum Mayor Diego Castañón.
---