December 28, 2022 | 08:00
It has been 100 years since he was born commercial group Chedroy And in this period, it has established itself as one of the major self-service chains in the country.
The consumer sector company was born in Xalapa, Veracruz, in 1920 As a business called El Puerto de Beyrouth, it is run and operated by Lázaro Chedraui Chaya and Doña Anita Caram de Chedraui.
Since 2010 it has been listed on the Mexican Stock Exchange (BMV) and so far this year its share value has more than doubled, up 106.8%.
The commercial group has self-catering operations in Mexico and the United States, as well as a small real estate division with commercial buildings that it rents out at its facilities.
At the end of September 2022, El Chedrawi It has 367 units in Mexico: 203 Chedraui, 68 Super Chedraui, 8 Super Che, 71 Supercito, 17 Smart & Final.
While in the US it has 375 stores: 64 El Super, 59 Fiesta and 252 Smart & Final.
Continuous expansion
One of the most important movements Supermarket company signed in 2005, when It bought units of the self-catering chain Carrefour MéxicoAnd the Which gave him a presence in countries he had not reached.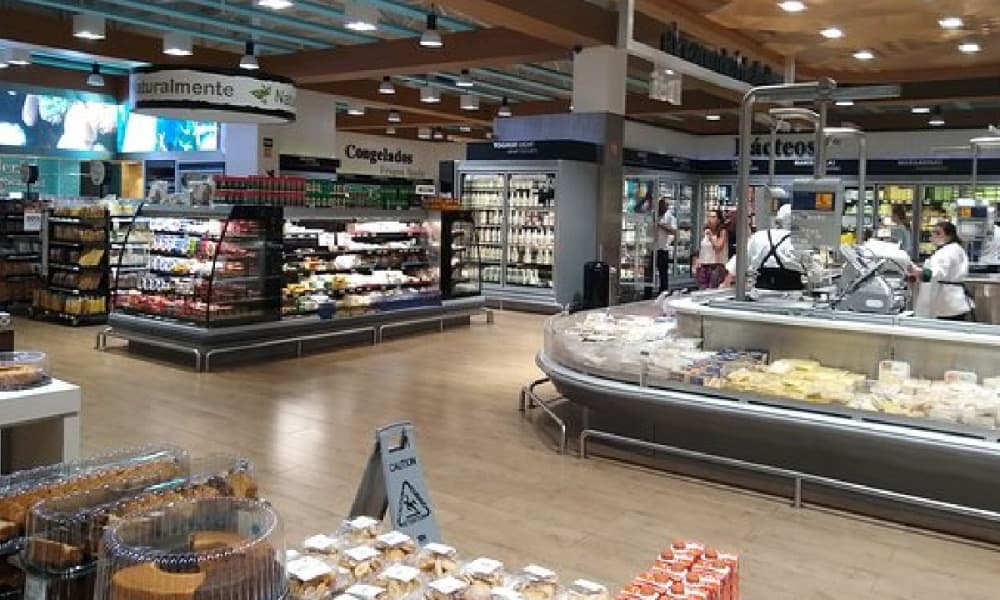 Also read: Mamá Lucha, Chedraui, and other superstars are getting TikTok to go Generation Z.
Years later, in 2018, the company Buy closed 65 Fiesta Mart stores in the united states.
for Announced May 2021 Obtaining discount club without Smart & Final membership in the US for $620 million, an acquisition that allowed its profits to rebound.
This year, the company reopened the portfolio with an extension Buy a small percentagebut it will also strengthen its presence on the national territory and allow it to reach new places: Arteli.
The chain of self-service stores said in a statement that with the acquisition it will acquire a leading position in the Huasteca region of Veracruz, Tamaulipas, Hidalgo and San Luis Potosi, particularly in the Tampico-Madero-Altamira metropolitan area.
You may be interested: Chedraui makes a move to get into Walmart by buying Arteli
Excellent winner
Chedroy The most prominent supermarket among its competitors was crowned in the third quarter of this year amid the blow caused by inflation to the pockets of consumers.
the above It was due to three main components: an increase in sales; Operational improvements and margin expansion, the emphasizing analysts agree, too The company is distinguished from Walmart México (Walmex), Soriana, and La Comer.
Net sales It grew by 23.4% annually to 64,758 million pesos, which was higher than the forecasts of Monex analysts who estimated a 17.8% increase and Bx+ which predicted a 20.8% annual increase.
Only in Mexico, sales revenue amounted to 25,384 million pesos, an annual increase of only 15.8%, according to its financial report.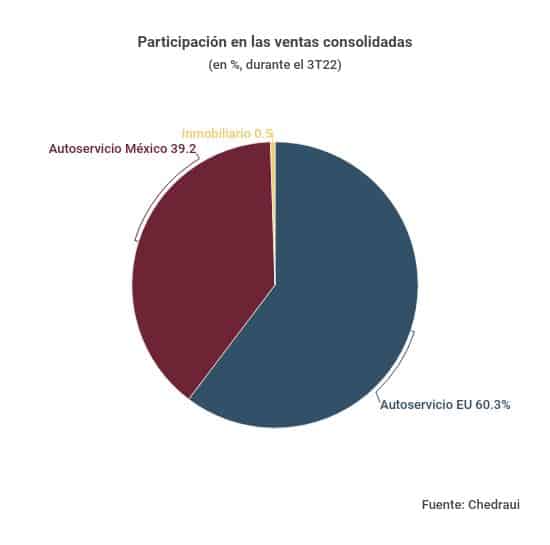 for For more information, visit our YouTube channel
With information from Cristóbal M. Riojas