The Selecta coach made his first contact with the press in the week leading up to the game against the United States and explained how his team is preparing for the cold confrontation against North America.
The atmosphere before the match between Select the United States It's starting to get hot, though the weather is still below zero in Columbus, as Selecta arrived on Monday to face the latter part of camp against the Americans.
Along those lines, Selecta coach, Hugo Perez Speaking Monday at a press conference, he said Thursday's meeting will be important as a blue-and-white thermometer in the region. "We have nothing to lose when we face this team and we hope to play an important role," he said.
Jairo Henriquez: "The goal I scored against Keylor Navas was an important thing in my life"
One of the points where the national coach stopped was scoring chances and how they didn't quite hit the scale during the eight-pointers. "When talking about shortcomings in scoring, the important thing is to create chances, if you don't create them, you can't score. What we lack is identifying opportunities that are created and this is not a one-player issue"He said.
"We are in a better position now, because we have other strikers like Nelson Bonilla and Christian Gill, But the key is how to create opportunities for them," the coach emphasized.
Regarding the moments of the match, Hugo Pérez stressed that "we cannot afford to lose, we must focus on it very hard, that the referee, the weather … in the match there will always be mistakes, but they must. Not in areas that cost a goal", he said.
"In Canada we lost in 7 minutes, we didn't come out ready to face the situation and practically missed the third goal. This can't happen to us with the United States, and it shouldn't happen again, especially as a visitor", Rule.
Concerning the condition of the players, Perez confirmed that those who have started training in the country since the beginning of January are in good condition, and therefore items such as Eric Zavaleta and Alex Roldan that was inactive.
The cold is not a topic the strategist paid much attention to and he only said "it's a separate issue, we and the other team are going to be cold on Thursday".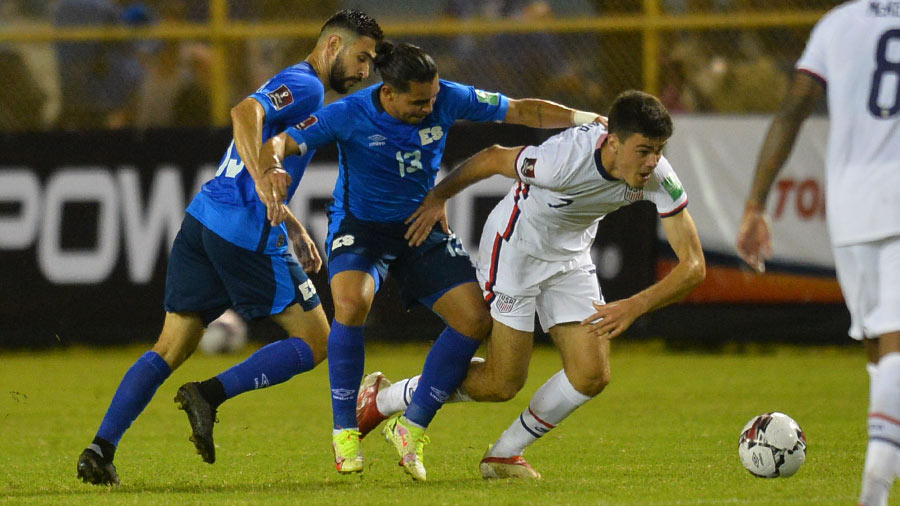 "If I was a player, I was looking forward to the match that would be played now, I have always emphasized that the players represent El Salvador, and if that is the case, they must have motivation, focus and psychological preparation," Technical added.
Finally, regarding the arrival of Nelson Bonilla, Perez indicated that he is ready to play, both as a starter and as a substitute, but this does not concern him, as he is confident in the scoring ability of the Thai port. Club striker.