The first day of Volleyball U-21 Pan American Cup The day started at the Ciudad Deportiva Coliseum with the Group A matches between the Dominican Republic, Haiti and Canada against Puerto Rico.
The match between the United States and Nicaragua will continue and will conclude today with the Cuban national team's debut against its counterpart from Guatemala.
After the three matches of the knockout round, the top places in each region will advance directly to the semi-finals, while the second and third places will compete in the quarter-final matches.
Calendar for Tuesday, June 6
10:00 Canada vs. Haiti
12:00 PM Dominican Republic vs. Puerto Rico
2:00 PM US Guatemalan time
16:00 Cuba vs. Nicaragua
Calendar Wednesday, June 7
10:00 Haiti vs. Puerto Rico
12:00 PM. Canada vs. dominican republic
2:00 in the afternoon. Nicaragua vs. Guatemala
16:00 Cuba vs. United State
"Revenge this time"
Mentor Jesus Cruz, head coach of the Cuban team, will acquire the services of assisting hitters Brian Camino, Jose Ramon Gomez, Felix Ernesto Rodriguez and Ronald Limonta. center backs Yakdel Contreras, Yosniel González, Alexis Wilson and José Ángel Morejon; quarterbacks Yoni Iglesias and Ronaldo Flackett; Libero Alvaro Ricardo, star of the Cuban national team, and one of our country's greatest promises, the young man opposite Matanzas. Alexander Miguel Gonzalez.
The 2-inch opposite end was awarded Best Opponent and Best Scorer at the last Pan American Cup and is one of the names on the list. 30 players owned by coach Nicholas Vives To meet the obligations of the first team in this upcoming international campaign.
This team forms the basis of the previous event, but we now include four players under the age of 19 so that they can learn in competitions of this category. The Cuban coach announced to the press next year that we have to compete in the qualifiers for the world competition and in this way we will get to know this level.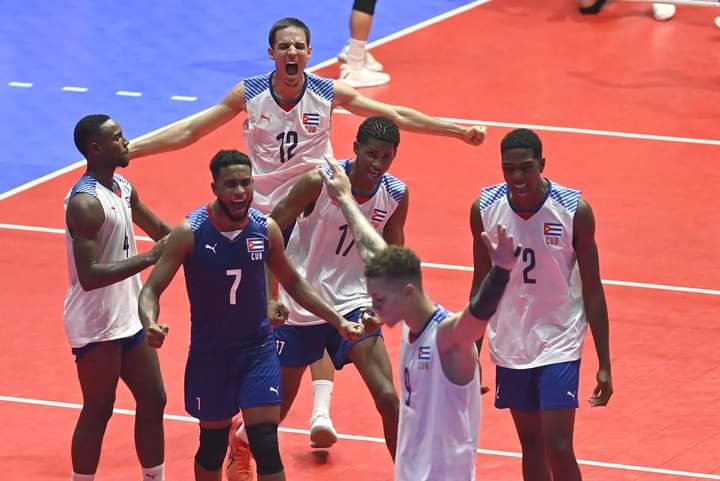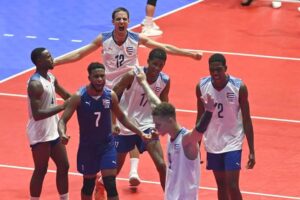 In the last edition of the Pan American Cup, the group from the Greater Antilles was defeated in 5 sets by the United States in the semifinals and by the same score (3 x 2) to Canada in the bronze medal debate; In this way, he was not only left without medals but also without qualifying for the World Cup for the category that will be held in Bahrain next July.
The Pan American Cup marks the beginning of the qualification process for the Under-21 Global Event scheduled for 2025 and attendance is required in order to compete in the tournament. Norseca 2024 to fight for World Cup tickets.
The Cubans have a chance to take revenge in this Pan American Cup and take back the first place on the podium, an award that was in the hands of the Cubans for more than 5 years before last year's debacle. (ALH)

Views after: 272