audibleaccompanied by Amazon The global distributor of high-quality digital audio and entertainment content, this week introduced its latest special campaign: a large digital library at facilities madrid metro, To demonstrate the breadth of the catalog available and its commitment to culture in this ever-growing format.
This work was performed in conjunction with madrid subway, The public company that operates the metro network in Community of Madrid which has long been committed to promoting reading and culture in general through well-known actions such as the Metro Literary Map; Books for the street or bibliometro. Audible Digital Library is now joining these important cultural initiatives of the Madrid transport company, which will be active for three months on the platforms Line 10 of the new ministries.
until next March 14 Travelers and spectators who approach the chosen point of the transport network will be able to enjoy this wonderful initiative that is designed to offer More than 260 titles Among them are the most listened to titles, original titles and hundreds of different topics and authors. The vinyl surface is made of eye-catching creativity 500 square meters Almost on both platforms for a font that includes a file QR Code Specific to each book on the shelf for access to listening titles in the service.
In addition, the remarkable initiative promoted by Audible in collaboration with Metro de Madrid presents 2 months subscription to Audible, which includes Over 90,000 titles Between original audiobooks and podcasts so that its users can discover a new way to enjoy high-quality books and audio entertainment. Madrid metro commuters will find a QR code on the Line 10 platform with which they can access and interact with the digital library, and scan the QR code for the books they want to listen to. This Audible and Metro Gift Deserves €19.99.
"Listening is a way of life and we are delighted to present this initiative developed by Audible and Metro de Madrid. Audible has brought the transformative experience of hearing amazing stories to millions of people around the world and wants to do so with users of one of the world's largest transportation networks. We have helped create A new category of entertainment, as well as a form of expression for artists and creators, and campaigns like this are the best way to reach all audiences," he said. Matthew JaneAnd the Senior Vice President of Audible in Europe.
He attended the opening of this campaign John BaycrasAnd the Audible Country Manager – Spain with a large part of the Audible team in Madrid. "In this Audible campaign in collaboration with Metro de Madrid, the goal is to promote culture, literature and audio entertainment, bringing everyone who passes through the Nuevos Ministerios station closer to discovering the best audiobooks and the best original podcasts. On Audibles. We have a selection of over 300 titles With their QR codes so anyone who arrives will find it easy to download the Audible app, choose the audiobook or podcast they want to listen to and start enjoying it right away."
to me CEO of Metro de MadridAnd the Silvia RoldanThis type of initiative improves the travel experience of metro users, providing the opportunity to easily access cultural content that they can enjoy on their journey or outside our facilities. In addition, Metro has the distinction of being a vehicle for literary and cultural dissemination, as evidenced by innovative measures such as The design of the Plaza de España station in full text by Don Quixote, the Libros a la Calle campaign in which we have been in part for more than two decades, or the installation of Bibliometros in several stations, where users can access thousands of titles of world literature."
The Audible digital library in the Madrid metro aims to continue to promote this flourishing format and to show the Spanish public not only the quality of the offered products, but also the perfect integration of traditional reading and audiobooks, being the means of transport or regular flights one of the most important moments of using the service according to the latest data collected by the study Audible compass 2021 On the consumption of vocal culture in Europe. This same report indicated that Spain leads the ranking in terms of listening habits by a significant margin, as 55% of Spaniards consume audio.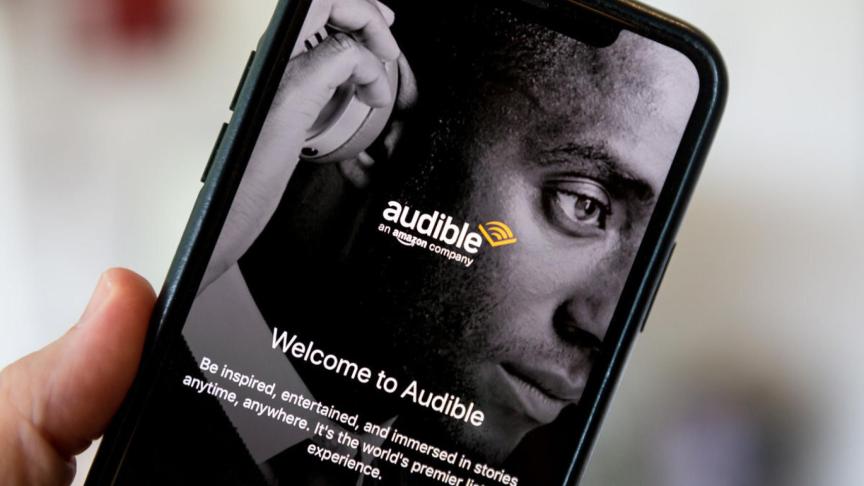 More than 260 titles that are part of the digital library can be heard exclusively on Audible because it is part of the catalog of more than 90,000 original audiobooks and podcasts, with all kinds of genres and formats, which can be listened to with an unlimited subscription for only € 9.99 per month. Audible offers a 30-day free trial for new users and a 3-month free trial for Amazon Prime members, with the ability to cancel at any time.
About Audible GmbH
Audible, one of the largest creators and distributors of premium audio entertainment, offers customers a new way to improve and enrich their lives. Includes Audible.es . content Over 100,000 audiobooks, podcasts, and audio assets. Audible has millions of members around the world, subscribing to one of 10 local services designed for audiences in Australia, Canada, France, Germany, India, Italy, Japan, Spain, the United Kingdom, and the United States. Download almost audible members 4 billion hours of content annually who listen through a wide range of compatible devices with the service. Audible GmbH is a 100% subsidiary of Audible Inc. which was acquired by Amazon in 2008.
Follow the topics that interest you