Since its establishment in 2011, thanks to the cooperation of 2,500 cultural entities from 80 countries, Google Arts and Culture It allows users to see the world from the perspective of culture.
But, like culture, nature also plays an essential role in human life and identity. For this reason, their presence on the platform has developed organically over the years, through collaborations with natural history museums, scientists, artists, NGOs, scientific institutions and nature conservation.
And as solving the climate crisis becomes more urgent, culture, storytelling and technologies play an increasingly important role.
For all these reasons, yesterday g.co/culturemeetsclimate, a new portal in which sIt is the combination of diverse expertise, resources, and characteristics Available to anyone interested in learning more about the environment, climate change, and sustainability through museums, artists, and scientists.
Weather facts as seen by artists
The climate crisis and the challenges we face are a complex issue, but artists and culture teach us to see it from a new perspective.
In June 2020, Google Arts & Culture partnered with the United Nations Framework Convention on Climate Change (UNFCCC) to launch Earth's heartbeat (Earth's Heartbeat), where artists display their interpretation of scientific data on climate and users can interact with their work to make this data more "tangible" and understandable.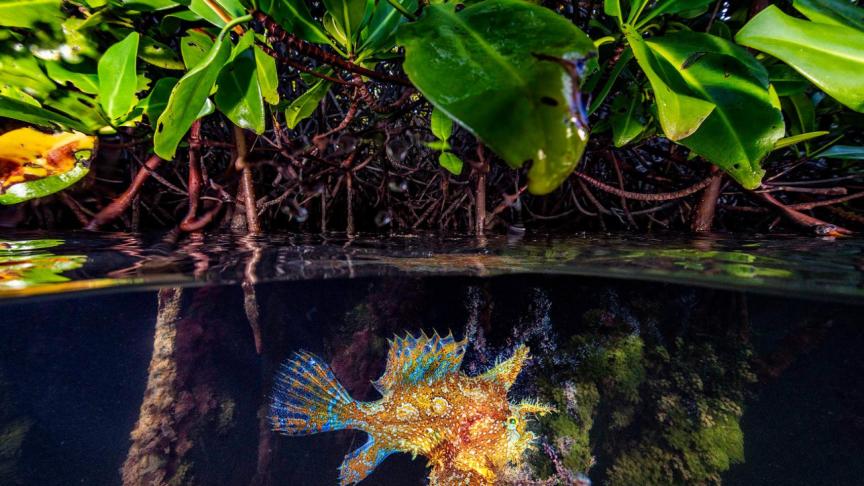 Thus, one can indulge in it with Christina Tarquini ocean acidification And know the effect Increasing temperatures in marine life. "Look" and learn about the microplastics that are constantly present in the atmosphere around us plastic air De Giorgia Lobby.
Oh visualize the real and projected rise in sea level caused by the worldwide climate crisis with The paradox of the coast De timo aho e peca netiferta.
Stories from around the world
Thanks to the contributions of institutions and experts from around the world, it is possible to explore the planet's natural treasures through multimedia narratives and 360-degree images, from Antarctica to the Great Barrier Reef or the Borneo rainforest. and learn how These places support amazing ecosystems It is inhabited by many endangered species.
We will learn about fascinating topics such as the magic of mangroves, how gardens can predict climate change, or how edible plastic can help us fight the problem of plastic pollution.
We'll meet the first non-human ambassador to the United Nations General Assembly and follow a ranger through famous US national parks.
Also how climate change and global social and economic changes are threatening our wonderful landscapes and disrupting small communities such as the persevering women of the Himba tribe in Namibia, the Uro community of Lake Titicaca and the tribes of Papua New Guinea.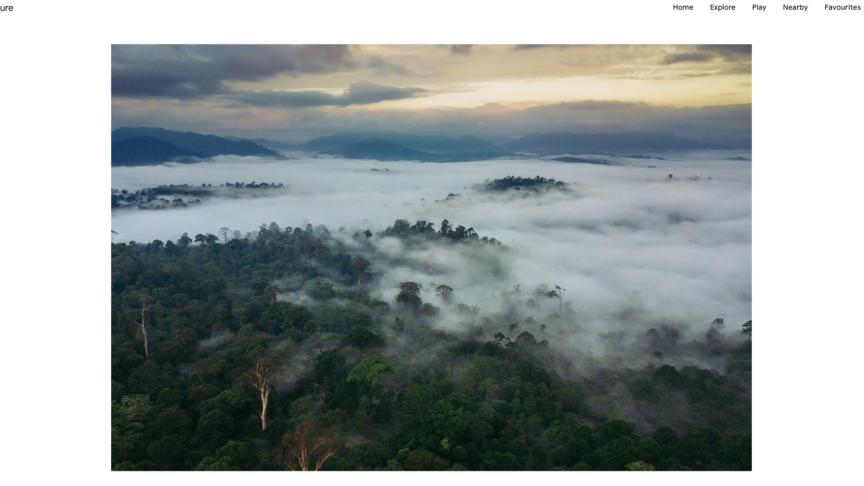 With Heritage in danger We will know the devastating effect afflicted by the climate crisis Our artistic heritage and how technology is being used around the world to protect cultural heritage from climate change.
Using 360-degree images, 3D models and narratives and in collaboration with ICOMOS and CyArk, a small selection of cultural sites affected by climate change are on display: the iconic statues of Rapa Nui on Easter Island, the castle from Edinburgh in Scotland, the Great Mosque – Bagerhat in Bangladesh, The historic port city of Kilwa Kisiwane in Tanzania and the adobe city of Chan Chan in Peru.
Culture meets climate It is a live portal that will showcase all new initiatives related to the environment as they are launched Online Collaboration and new experiences.
So keep an eye out for g.co/climatemeetculture!
*** Lucy Schwartz is Director of the Google Cultural Institute.
Follow the topics that interest you